Ambassadors

Ryan Riggins

Ryan is an intrepid lensman with an afficionado for all things climbing, skiing and travel. Equally at home near the ocean as nestled in the mountains, he is a true jack of all trades.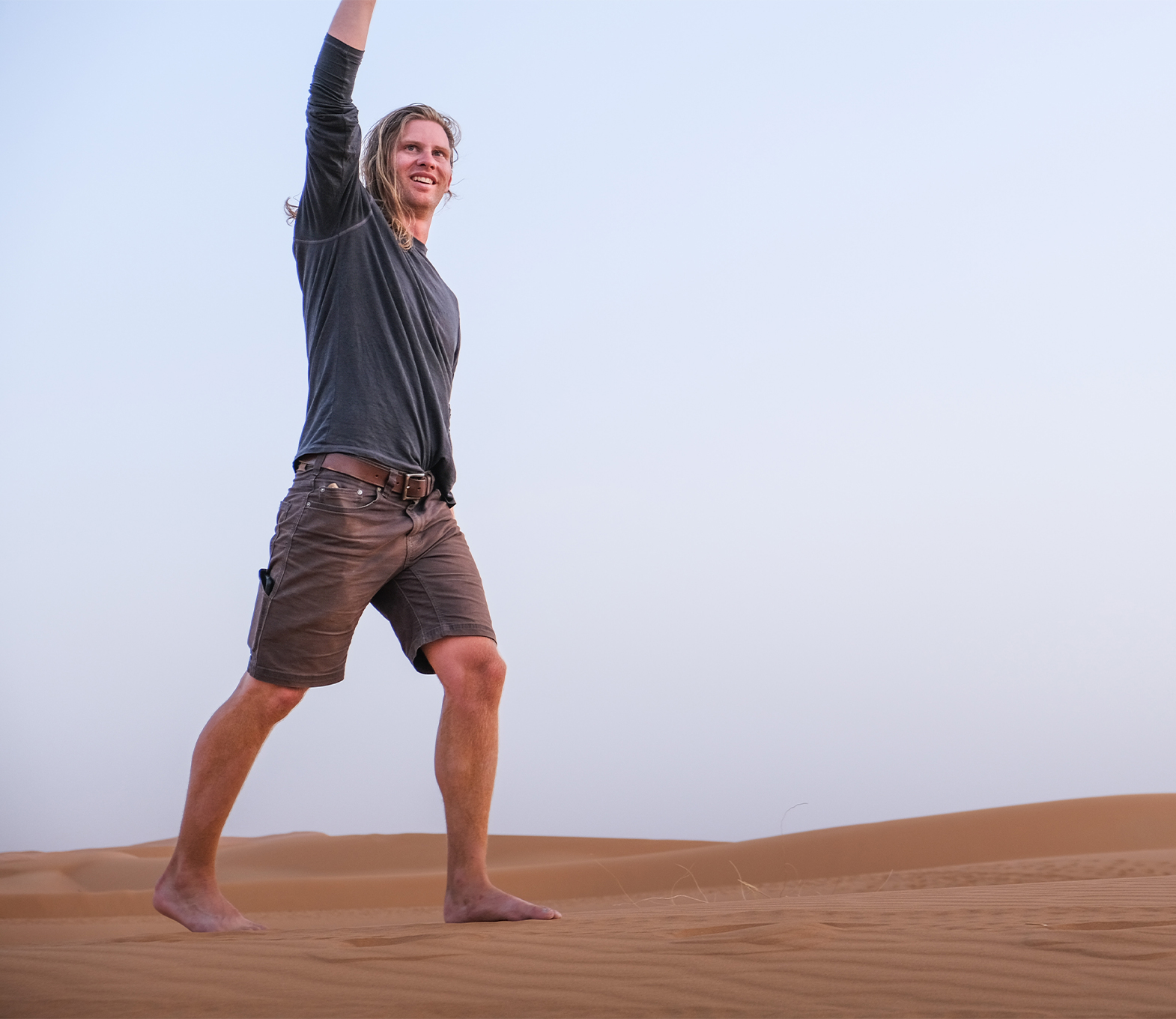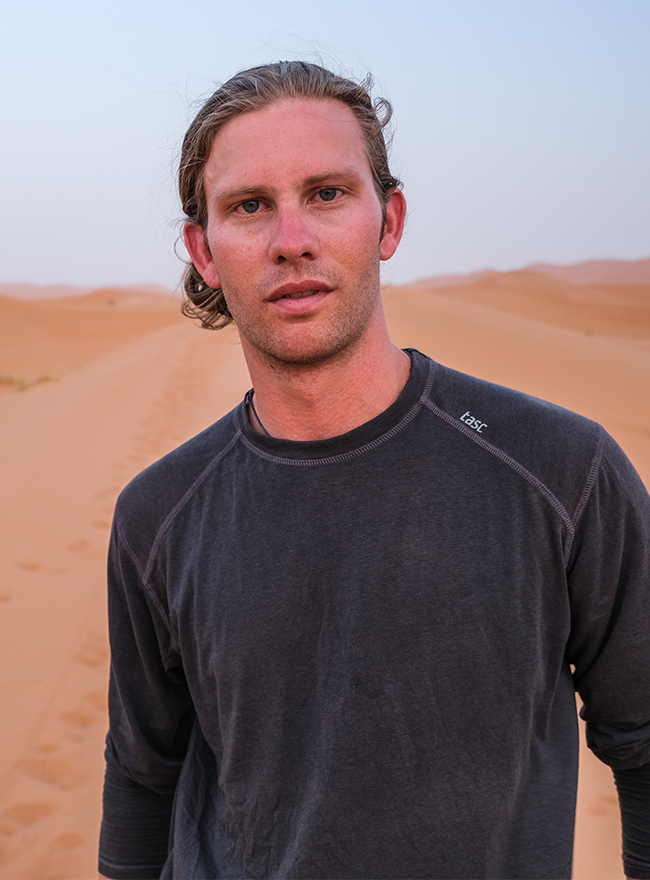 tasc apparel is breathable enough to perform in the arid climate of Morocco.
PROFILE HIGHLIGHTS
Get to know Ryan
Ryan believes it is exceptionally important to continually seek perspective through new experiences. While he wouldn't consider himself an influencer, he aims to share new experiences as they unfold while learning valuable lessons along the way.

Favorite Meal
Almost anything from the Thug Kitchen Cook Book (I live from that thing!)
Favorite Workout Song
Lydia by Highly Suspect
What is on your adventure bucket list?
Climb all the major big walls in Yosemite (El Cap, Half Dome, Washington Column, Mount Watkins)
What is your biggest accomplishment?
Mustering up the courage to leave my full time job and pursue a life long dream of traveling around the world. Currently in the process of making that happen.
Currently, Ryan is on an extended walkabout with a simple objective: to visit as many countries as possible while navigating a tight budget.