tasc Life

Lessons In Love
Part 2
Valentine's Day is a celebration of the ones we love – for being there for us no matter what. This year, we got tasc Ambassador, Sam Brockway to share what he's learned about love.
Tasc Performance
The Roads of Relationships
Sam met Megan in 2005 while they were first-year students at UC Santa Barbara. They left campus for Sam's birthday and drove up the coast in search of the perfect place to set up camp. They made it all the way to Monterrey without finding a single available campsite, but it didn't matter; They had both found what they were looking for. After 13 years, they have learned a lot about what it means to improvise and make love last.
Lesson 1: Learn From Being Apart
We have been together for 13 years, and have spent close to 4 of those years apart. Long distance has always been a product of supporting each other's goals and ambitions to ensure that we can be independently successful in life.
Lesson 2: Be Spontaneous
We had to run for cover in a torrential downpour in Paris. We ended up having an impromptu date under the canopy with a carafe of wine while we watched the rain fall. Sometimes the best dates are in the spur of the moment.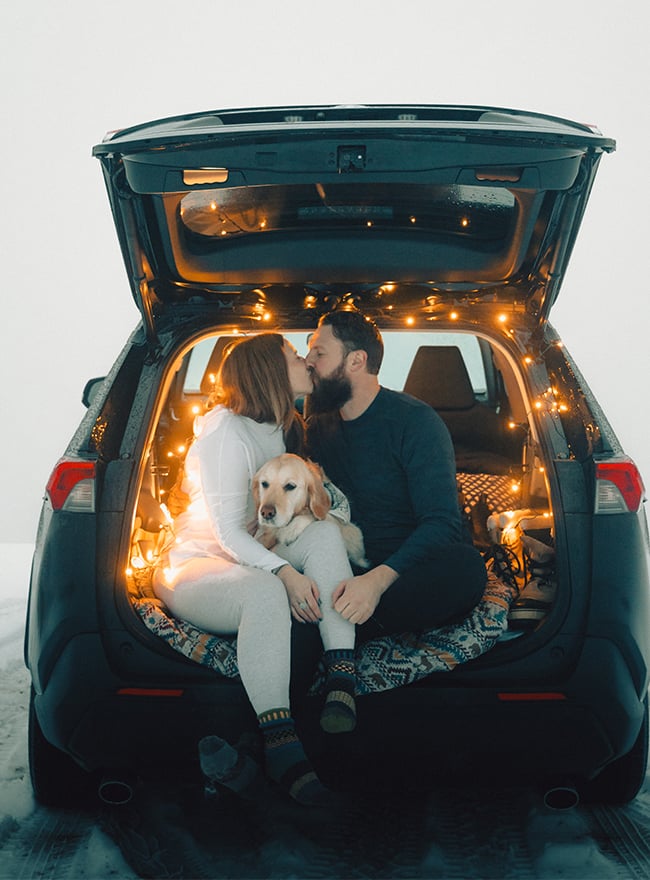 Lesson 3: Compromise
Megan always has to deal with the camera in her face, and I have basically learned to be a vegetarian. It's worth sacrificing some things to make room for the most important things.