FABRIC
Made with Sustainable Materials:
Bamboo Viscose
Organic Cotton

MOSOtech 160gsm jersey: 52% organic cotton / 43% bamboo viscose / 5% elastane
FEATURES + BENEFITS
Fitted, Plush embossed elastic waist band, Rib gusset, Open fly at front, 6" inseam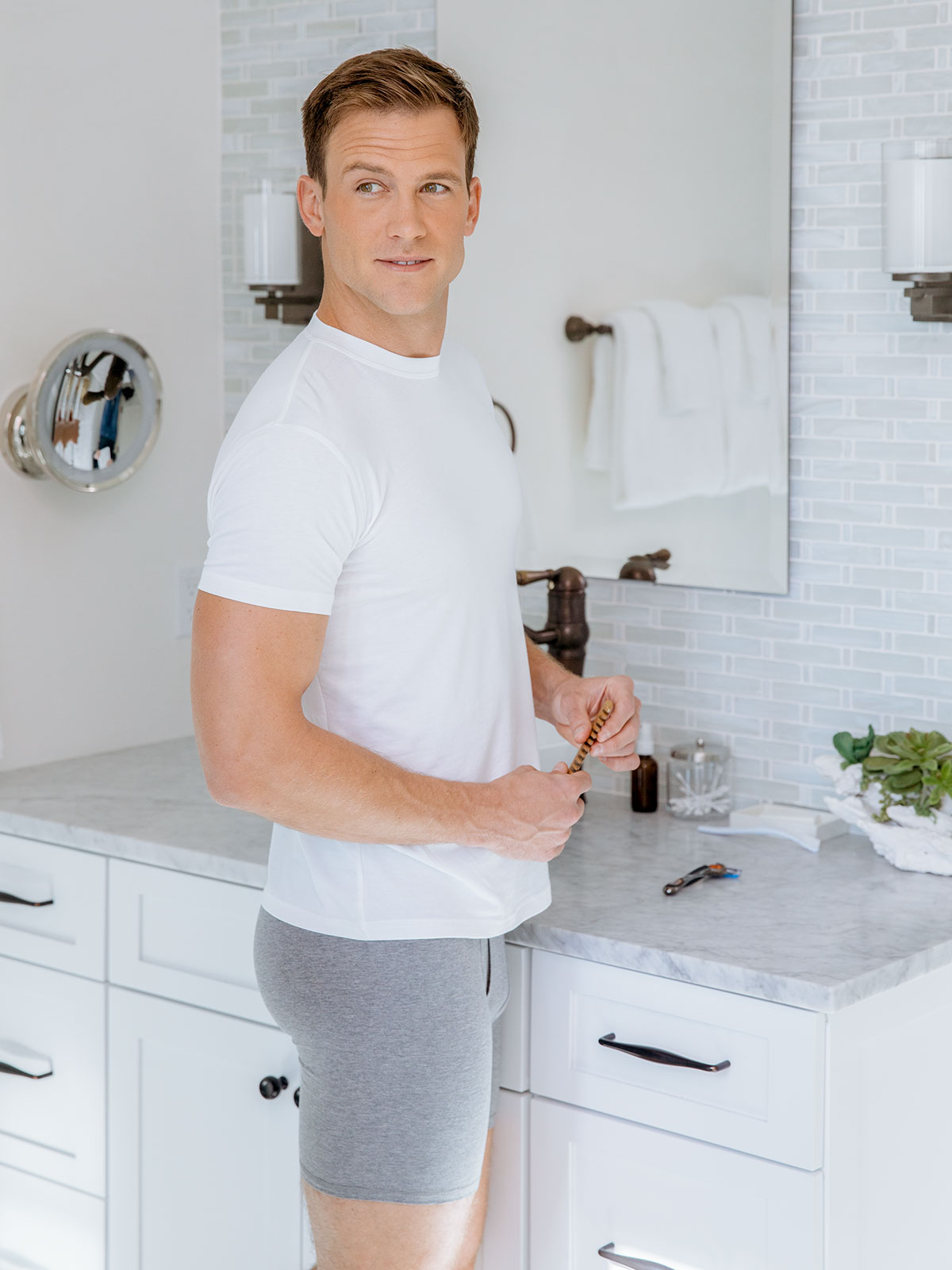 BamBare Bamboo Comfort Boxer Brief Bundle
$ 79
$ 38
Description
Our BamBare Bamboo Comfort Boxer Brief Bundle boasts all the benefits of our fabric, including moisture-wicking and anti-odor qualities. This high-performance underwear was designed in a classic boxer brief for enhanced, all-day comfort. Now offered in an upgraded selection of multi-pack bundles.

3 pairs of boxers and 1 bag come in this bundle.

FABRIC
Made with Sustainable Materials:
Bamboo Viscose
Organic Cotton

MOSOtech 160gsm jersey: 52% organic cotton / 43% bamboo viscose / 5% elastane
FEATURES + BENEFITS
Fitted, Plush embossed elastic waist band, Rib gusset, Open fly at front, 6" inseam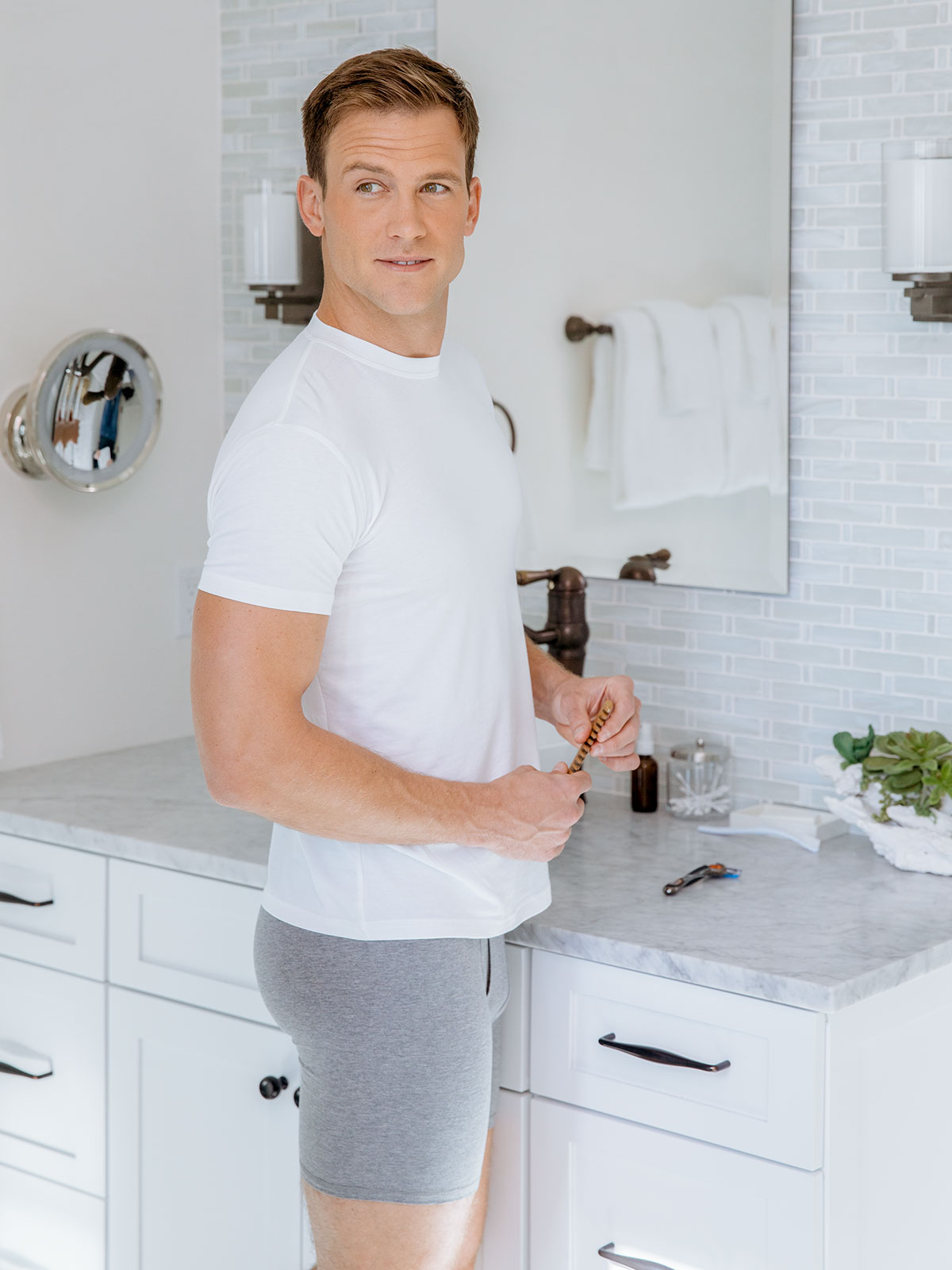 Life-Changing Underwear
Can we make a pair of underwear a guy's favorite piece of clothing? That question led to years of innovating nature's most versatile fabric. As a result, we've arrived at the most comfortable, eco-friendly, performance-driven underwear on the market.