FABRIC
Made with Sustainable Materials:
Bamboo Viscose
Organic Cotton

MOSOtech Baby Rib 160gsm: 53% organic cotton / 42% bamboo viscose / 5% elastane
FEATURES + BENEFITS
Multiple ways to wear, 35" Length, 20" Width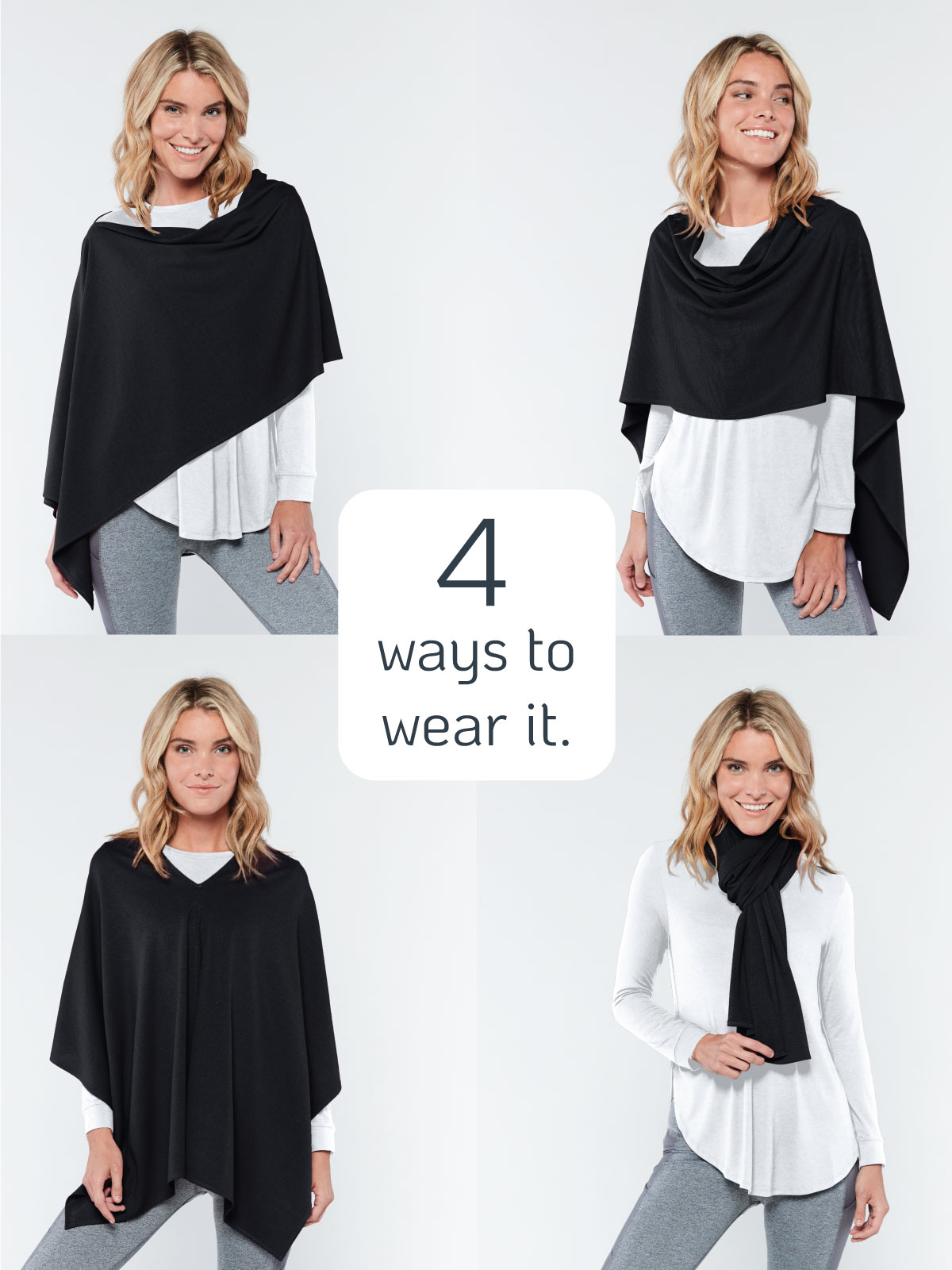 Lightweight Versatile Wrap
$ 49
Description
Need a light outer layer? Meet the Women's Lightweight Versatile Wrap, a one-size-fits-all layer that is designed to be styled in 4+ ways all year round. Brings a touch of sophisticated coverage to any outfit while locking in a cozy feel. Style #TW736.
FABRIC
Made with Sustainable Materials:
Bamboo Viscose
Organic Cotton

MOSOtech Baby Rib 160gsm: 53% organic cotton / 42% bamboo viscose / 5% elastane
FEATURES + BENEFITS
Multiple ways to wear, 35" Length, 20" Width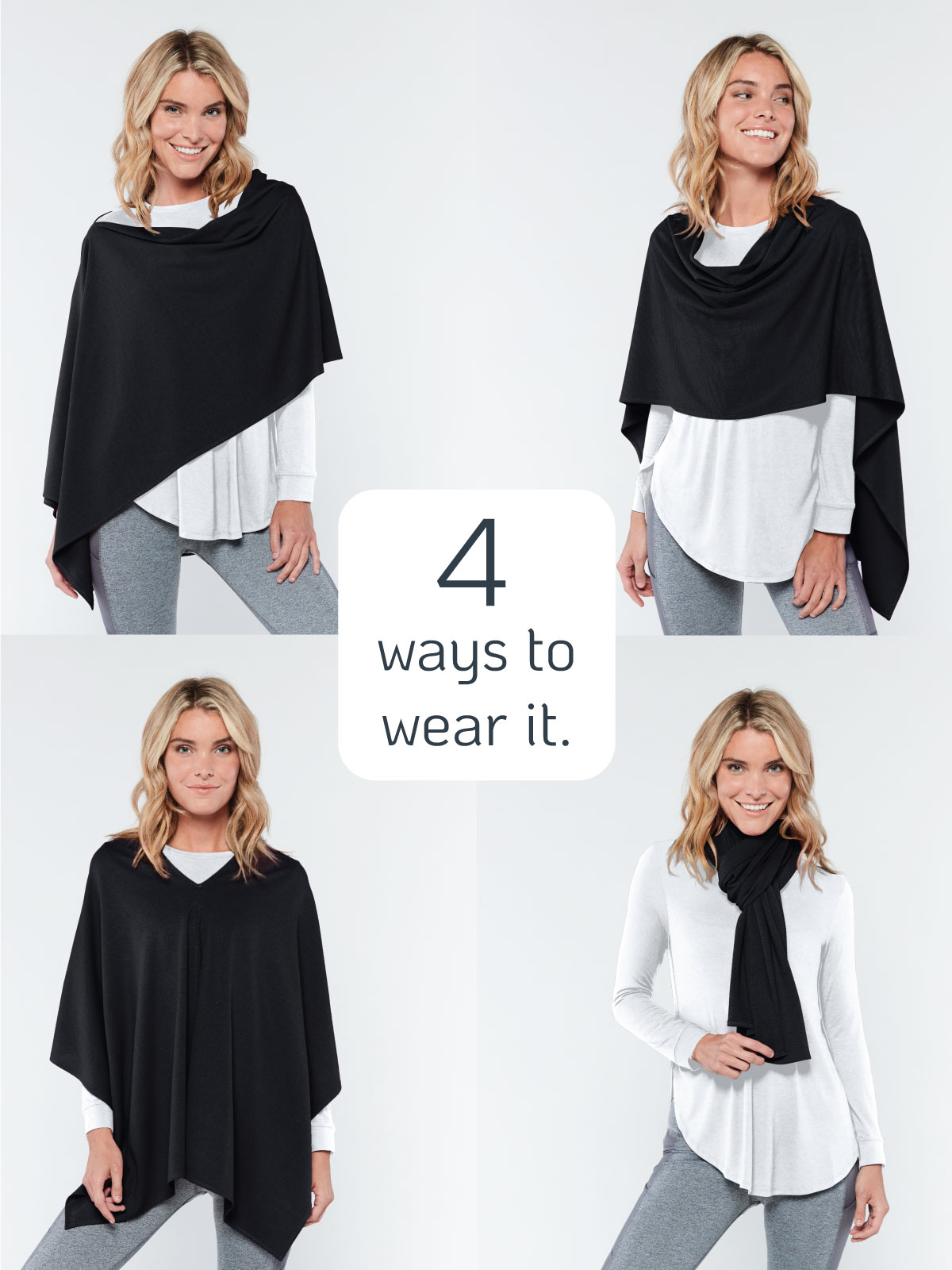 We Don't Take Versatile Lightly
This wrap can be styled as a poncho, cape, shawl or scarf – Regardless of how you wear it, it looks polished, but feels like your favorite blanket.