FABRIC
Made with Sustainable Materials:
Bamboo Viscose
Organic Cotton

MOSOtech 140gsm Jersey: 53% organic cotton / 43% bamboo viscose / 4% elastane
FEATURES + BENEFITS
Relaxed fit, Open front, Elongated sleeve cuffs, Side pockets, Curved up at center back, 34"/30" body length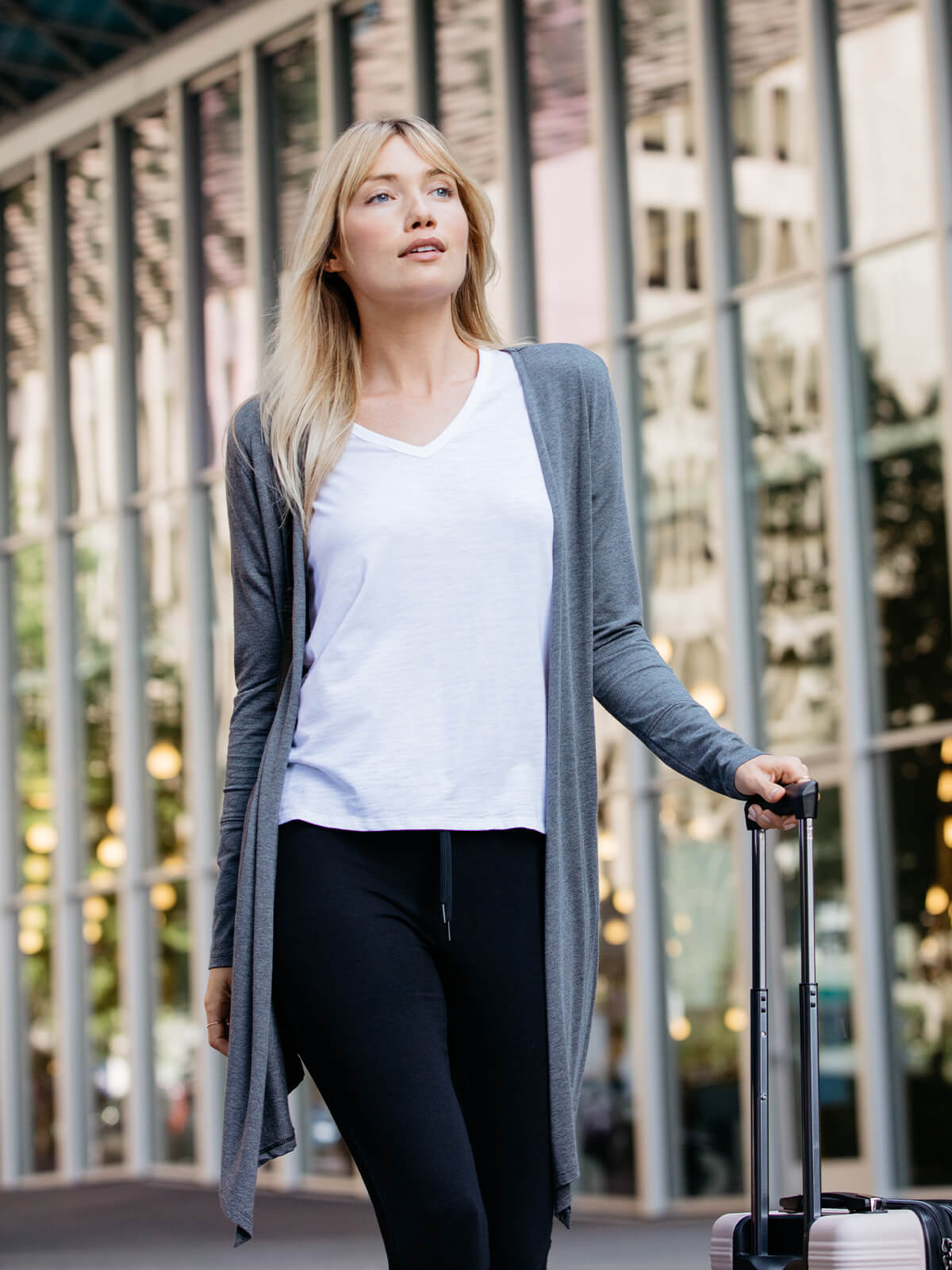 Balance Lightweight Cardigan
Sold Out
Description
Featuring side pockets and a collarless waterfall drape, the Balance Lightweight Cardigan is an effortless addition to any outfit during chilly seasons. A cool, casual outer layer for any occasion.

FABRIC
Made with Sustainable Materials:
Bamboo Viscose
Organic Cotton

MOSOtech 140gsm Jersey: 53% organic cotton / 43% bamboo viscose / 4% elastane
FEATURES + BENEFITS
Relaxed fit, Open front, Elongated sleeve cuffs, Side pockets, Curved up at center back, 34"/30" body length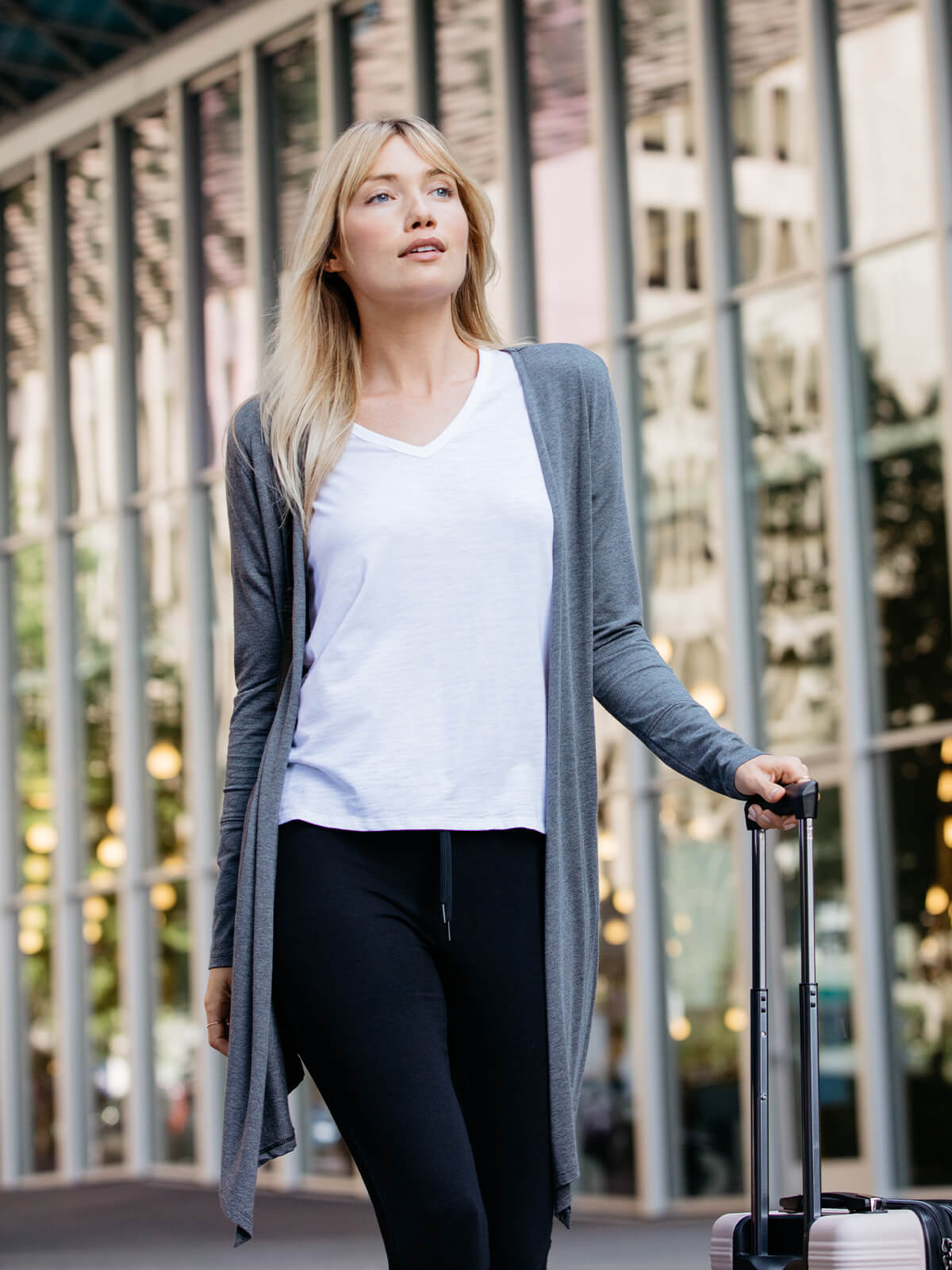 Lightweight Style
It's lightweight. It's versatile. It's a perfect touch of functional style for any outfit. It's ideal for packing when the weather is up in the air.