FABRIC
Made with Sustainable Materials:
Bamboo Viscose
Organic Cotton

MOSOpima pique 180gm: 41% polyester / 30% organic cotton / 25% bamboo viscose / 4% elastane
FEATURES + BENEFITS
Lightweight pique polo, flat rib knit collar and arm bands, 29" body length, relaxed fit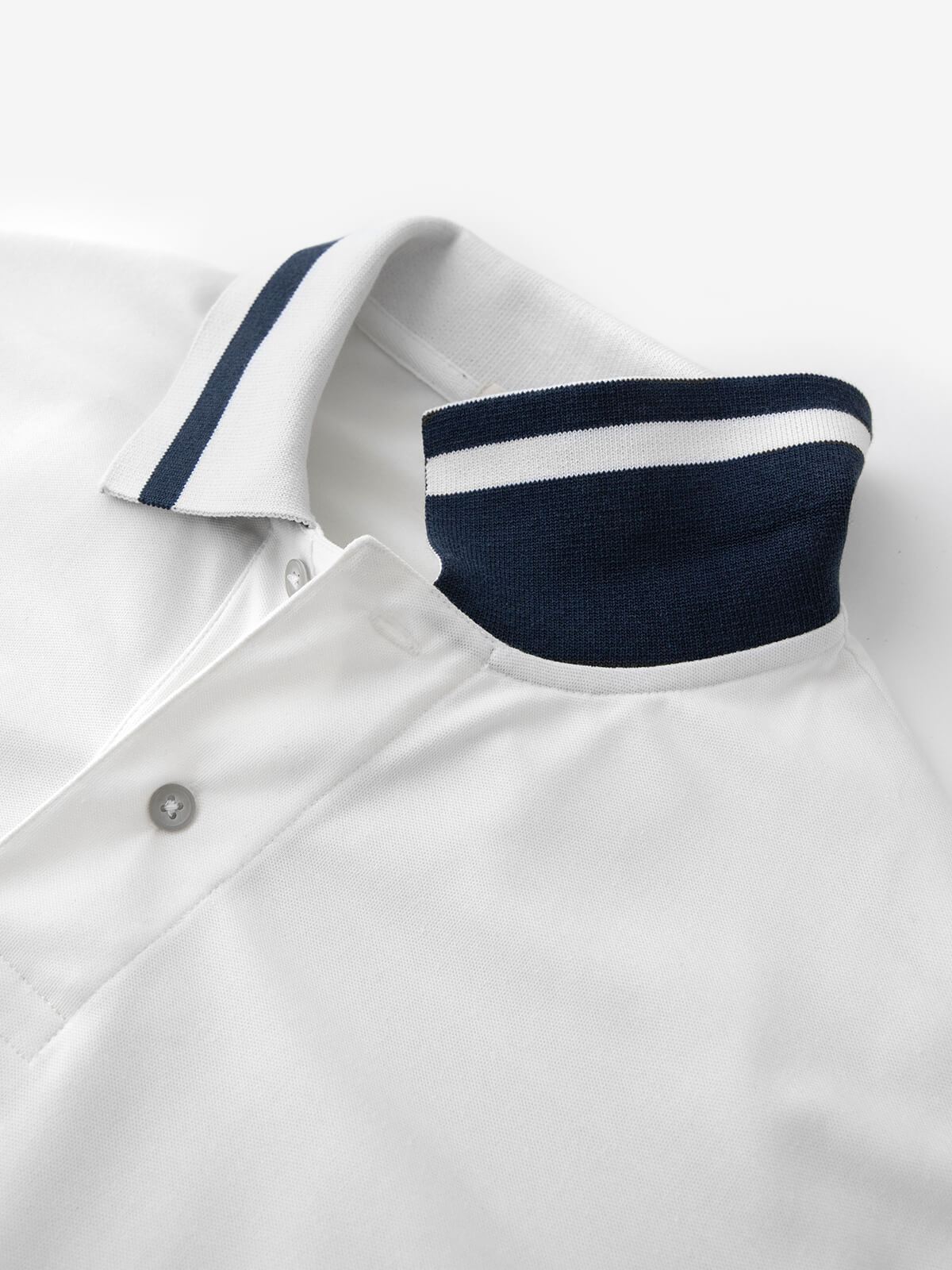 Varsity Classic Pique Polo
$ 68
Description
The timeless classic polo meets modern fabrics for the all new Varsity Classic Pique Polo, made with bamboo fabrics that wick moisture, regulate temperature, and fight odor. Celebrate your athletic side with color blocking and a varsity style striped collar and arm sleeve for a timeless, sturdy, fun, preppy, and sophisticated look.
FABRIC
Made with Sustainable Materials:
Bamboo Viscose
Organic Cotton

MOSOpima pique 180gm: 41% polyester / 30% organic cotton / 25% bamboo viscose / 4% elastane
FEATURES + BENEFITS
Lightweight pique polo, flat rib knit collar and arm bands, 29" body length, relaxed fit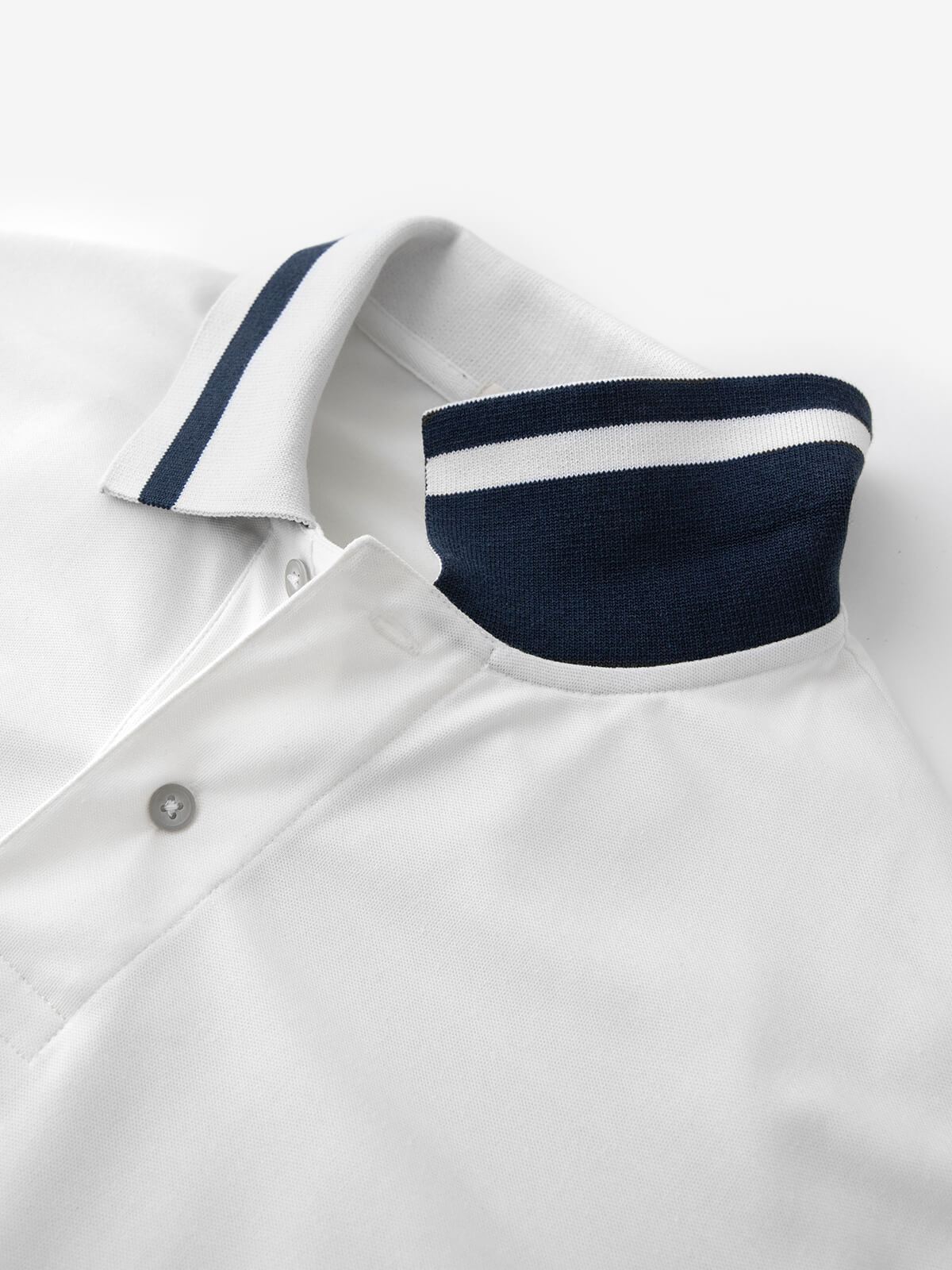 Expand Your Line Up
Timeless American Style meets high performance fabric and functionaltiy to deliver a winning wardrobe of MVPs. Take a victory lap.