A Better Future, a Better New Orleans
We're in pursuit of better: better materials, better communities, and a better future. We strive to create high-quality apparel while being as sustainably responsible as possible, so you can feel good about what you're wearing - that's a compromise you shouldn't have to make. We want to leave this planet better than we found it and work to improve the community we live in. In partnership with Glass Half Full, we're working towards a sustainable future and a better New Orleans.
What is Glass Half Full?
Glass Half Full is a local organization in New Orleans that is reimagining the recycling process and exemplifying what it means to take action for the pursuit of a better planet. What started as a friendly conversation over a bottle of wine turned into a breakthrough collaboration to do good. While sharing a few glasses of wine on a weekend night, college students Franziska Trautmann and Max Steitz had the sudden and sobering realization: after the wine was poured and enjoyed, their glass bottle would end up in a landfill to sit, decompose, and pollute the planet. With a limited city recycling program that did not accept glass as a recyclable option, Fran and Max had to take matters into their own hands to do something about it.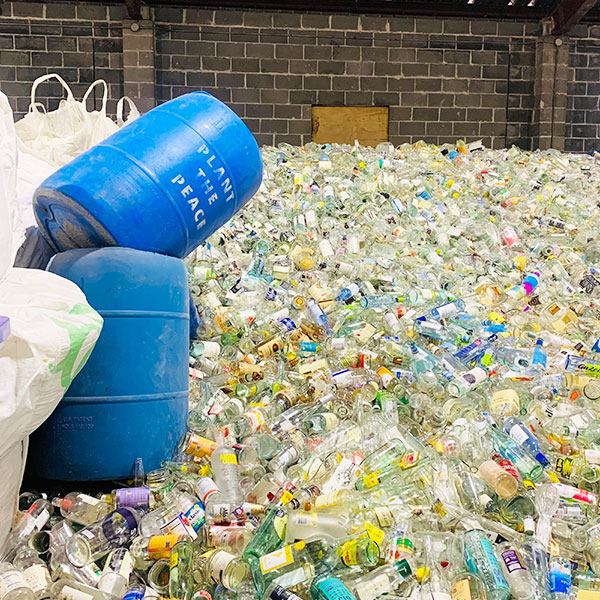 "We decided that we wanted to change and be a part of the solution."
Rather than let their glass wine bottle be a contributing layer to the already mountainous landfill of plastic, waste, and pollution, Fran and Max made a plan. "We decided that we wanted to change that and be a part of the solution," Fran says, "We had no prior knowledge about recycling or glass or anything like that. We just kind of jumped into it." What started as a recycling project headquartered in their backyard turned into a citywide program operating from their volunteer-led recycling facility. With funding, donations, and a lot of hard work, Fran and Max have created an entire recycling system available for the city of New Orleans. They've organized drop-off recycling hubs and door-to-door scheduled pick-ups, and purchased a glass pulverizing system to break down and sort glass pieces. The glass is broken down into unique sizes that be can used for various sustainability projects, from coastal erosion prevention to disaster relief sandbags used during Hurricane Season to mitigate flood damage. It's vital work, and tasc Performance is ready to step in and work alongside this team.
The future of Glass Half Full is bright.
The future of Glass Half Full is bright, and we're eager to be a part of the solution. "We hope to expand throughout Louisiana so we can be able to recycle as much glass as we can as we scale up to meet the demand that we're seeing for glass recycling," Fran says. In collaboration with Glass Half Full, tasc Performance is joining forces in the pursuit of better. Our flagship store is now an official glass recycling drop-off location, and Glass Half Full will recycle all glass donations and convert them into sand + gravel for coastal restoration, sandbags for disaster relief, new glass products, and more. Learn more, get involved in our pursuit of better.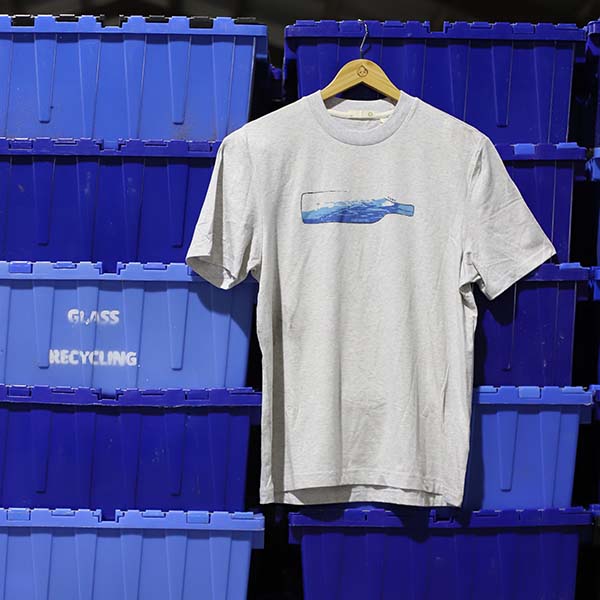 Sources: https://glasshalffullnola.org/what-we-do