FABRIC
Made with Sustainable Materials:
Bamboo Viscose
Organic Cotton

MOSOtech 140gsm: 52% Organic Cotton / 43% Bamboo Viscose / 5% Lycra
FEATURES + BENEFITS
- Semi-fitted
- Buttery soft, lived in feel
- Ultra-fine needle smooth jersey fabrication
- Approx. 28" length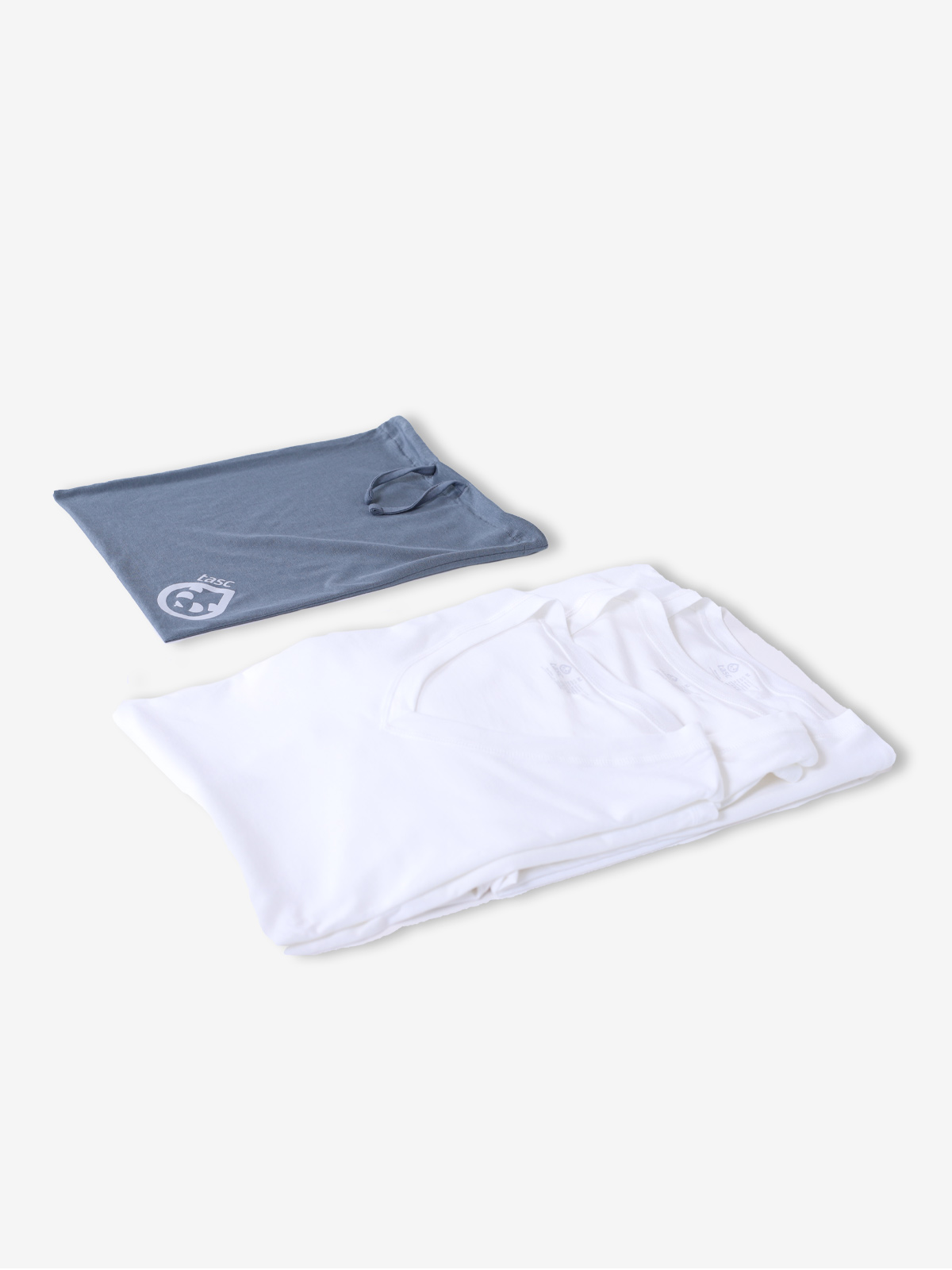 BamBare V-Neck 3 Pack
$ 78
Description
An undershirt that over-performs. Anything but your standard undershirt, the BamBare V-Neck Undershirt is prepared to carry you through your day.  It's an essential closet staple - layer it under a button down or sport it for your next workout. Our bamboo fabric provides anti-odor and moisture-wicking protection with a classic, lightweight fit that's perfect for everyday wear. 
Stock up now with our 3-pack bundle, with a washable bag included.  Style #TM3UV.
Contains:
3 White BamBare V-Neck Undershirts
1 Bamboo Bag
This item is not eligible for Black Friday/Cyber Monday sale promotions. 
FABRIC
Made with Sustainable Materials:
Bamboo Viscose
Organic Cotton

MOSOtech 140gsm: 52% Organic Cotton / 43% Bamboo Viscose / 5% Lycra
FEATURES + BENEFITS
- Semi-fitted
- Buttery soft, lived in feel
- Ultra-fine needle smooth jersey fabrication
- Approx. 28" length