FABRIC
Made with Sustainable Materials:
Bamboo Viscose
Organic Cotton

MOSOtech 140gsm: 53% organic cotton / 43% bamboo viscose / 4% elastane
FEATURES + BENEFITS
Semi-fitted, Ultra-fine 140gsm knit, 28" length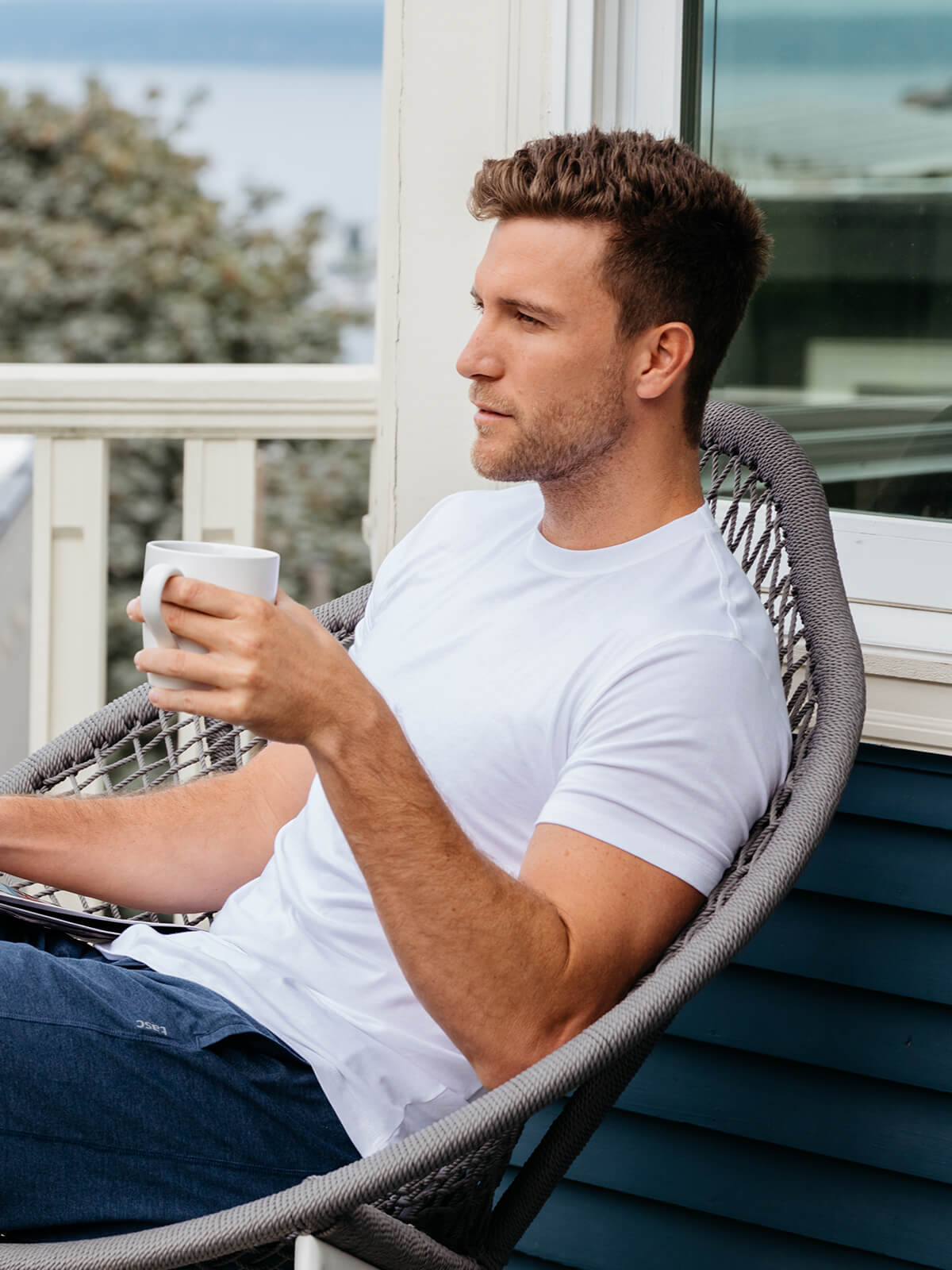 BamBare Crew Neck Undershirt
$ 28
Description
The BamBare Bamboo Comfort Crew Neck Undershirt is our classic lightweight undershirt. A practical wardrobe staple, our bamboo fabric provides anti-odor and moisture-wicking protection. Perfect for any activity in any season.

FABRIC
Made with Sustainable Materials:
Bamboo Viscose
Organic Cotton

MOSOtech 140gsm: 53% organic cotton / 43% bamboo viscose / 4% elastane
FEATURES + BENEFITS
Semi-fitted, Ultra-fine 140gsm knit, 28" length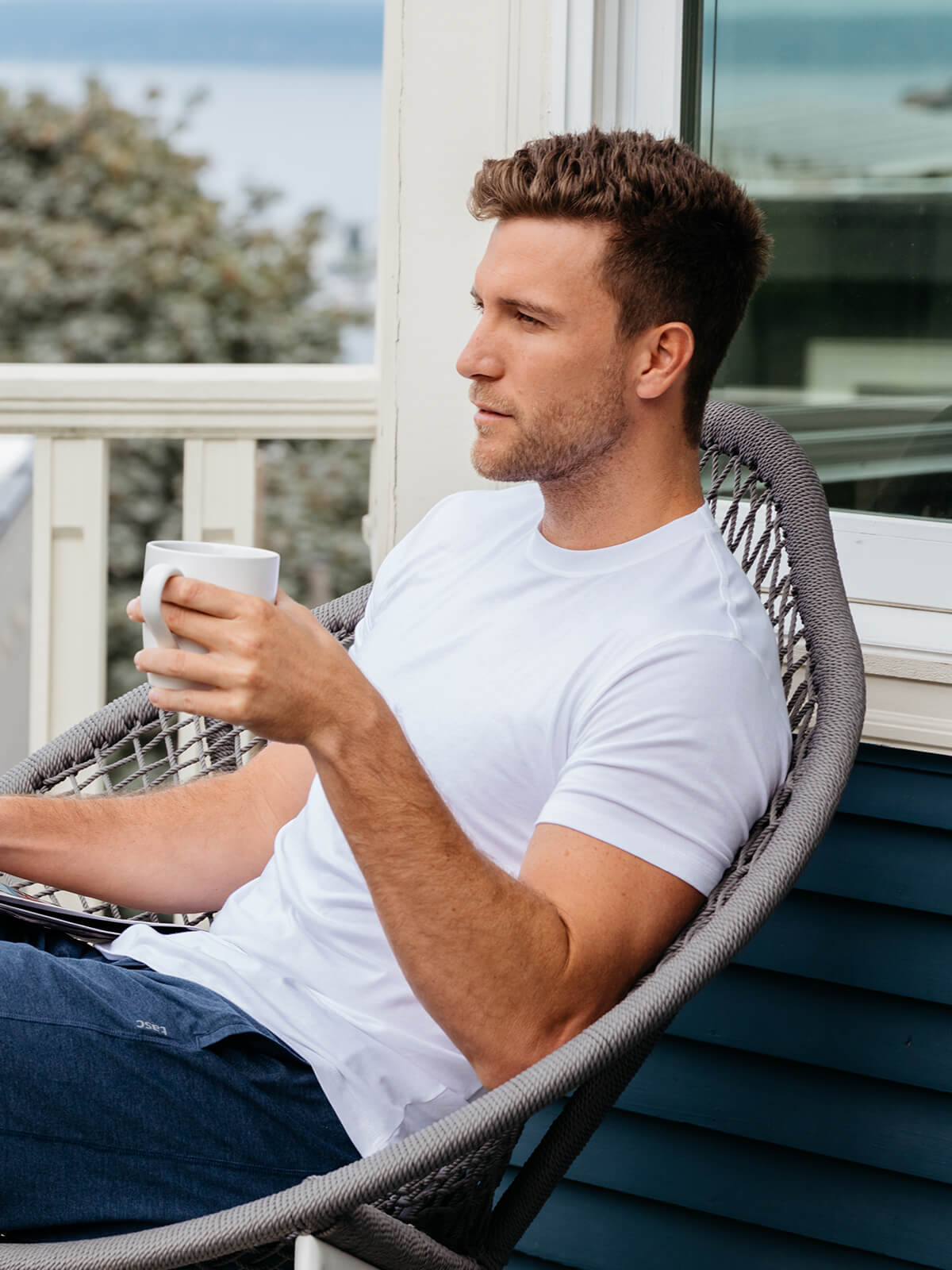 The Over-Performing Undershirt
Anything but your standard undershirt, this comfort crew neck is prepared to carry you through your day. Whether it's under a button down at the office or under another performance shirt, this crew neck works just as hard as you do.