FABRIC
Made with Sustainable Materials:
Bamboo Viscose
Organic Cotton

92% bamboo viscose / 8% elastane
FEATURES + BENEFITS
Relaxed fit, Soft, drapey fabric in a wide leg pant, Ponte waist with front cross over, 31.5" inseam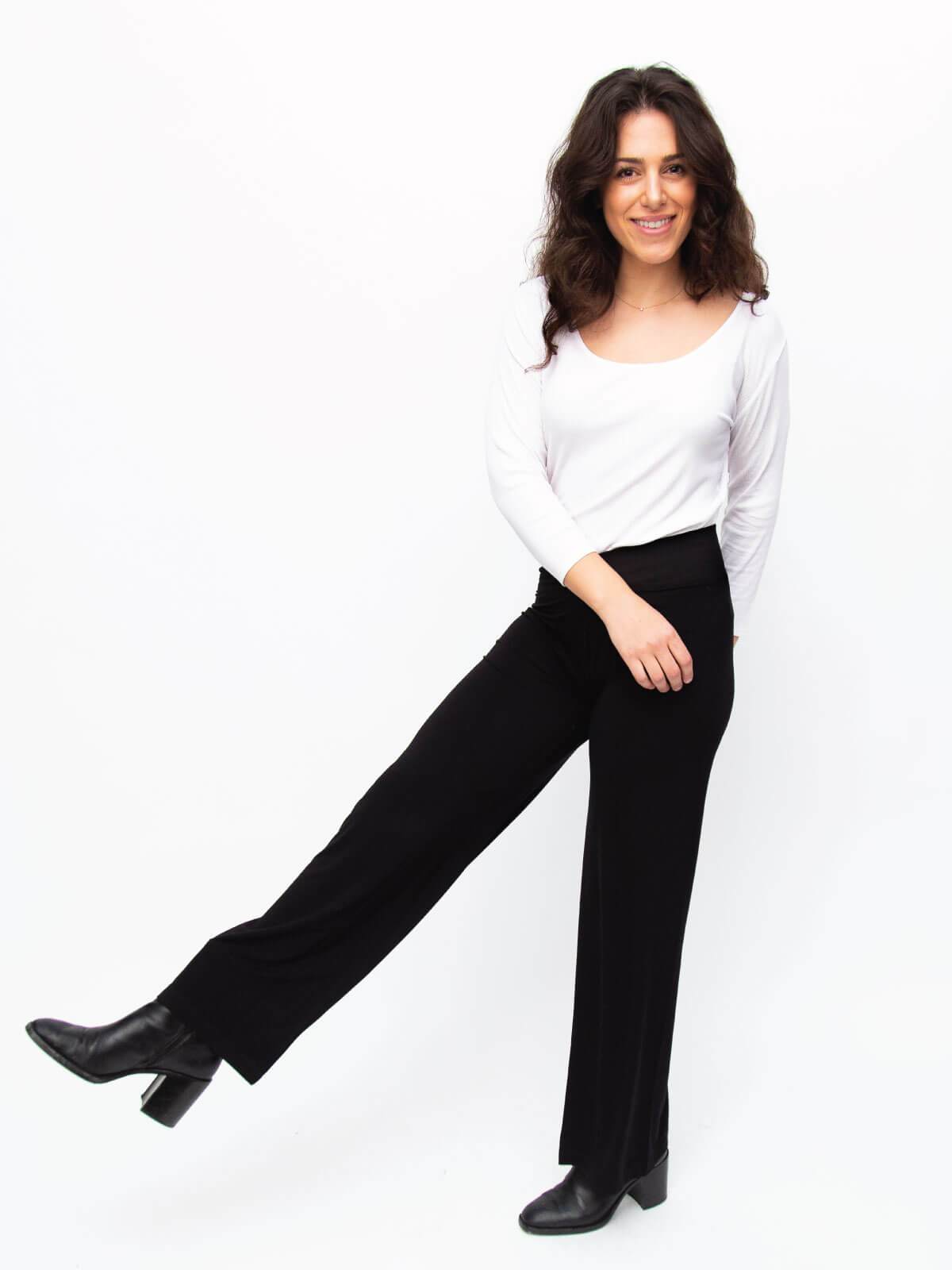 ALLways Wide Leg Pant
$ 78
$ 39
Description
The ALLways Wide Leg Pant is made from drapey, bamboo fabric for ultimate flow and luxurious comfort. Featuring a comfortable, wide ponte waist band with crossover detail to bring your everyday pant to the next level. Pair with our ALLways NOLA Tank tied up and your favorite street sneaker to top off your look.
FABRIC
Made with Sustainable Materials:
Bamboo Viscose
Organic Cotton

92% bamboo viscose / 8% elastane
FEATURES + BENEFITS
Relaxed fit, Soft, drapey fabric in a wide leg pant, Ponte waist with front cross over, 31.5" inseam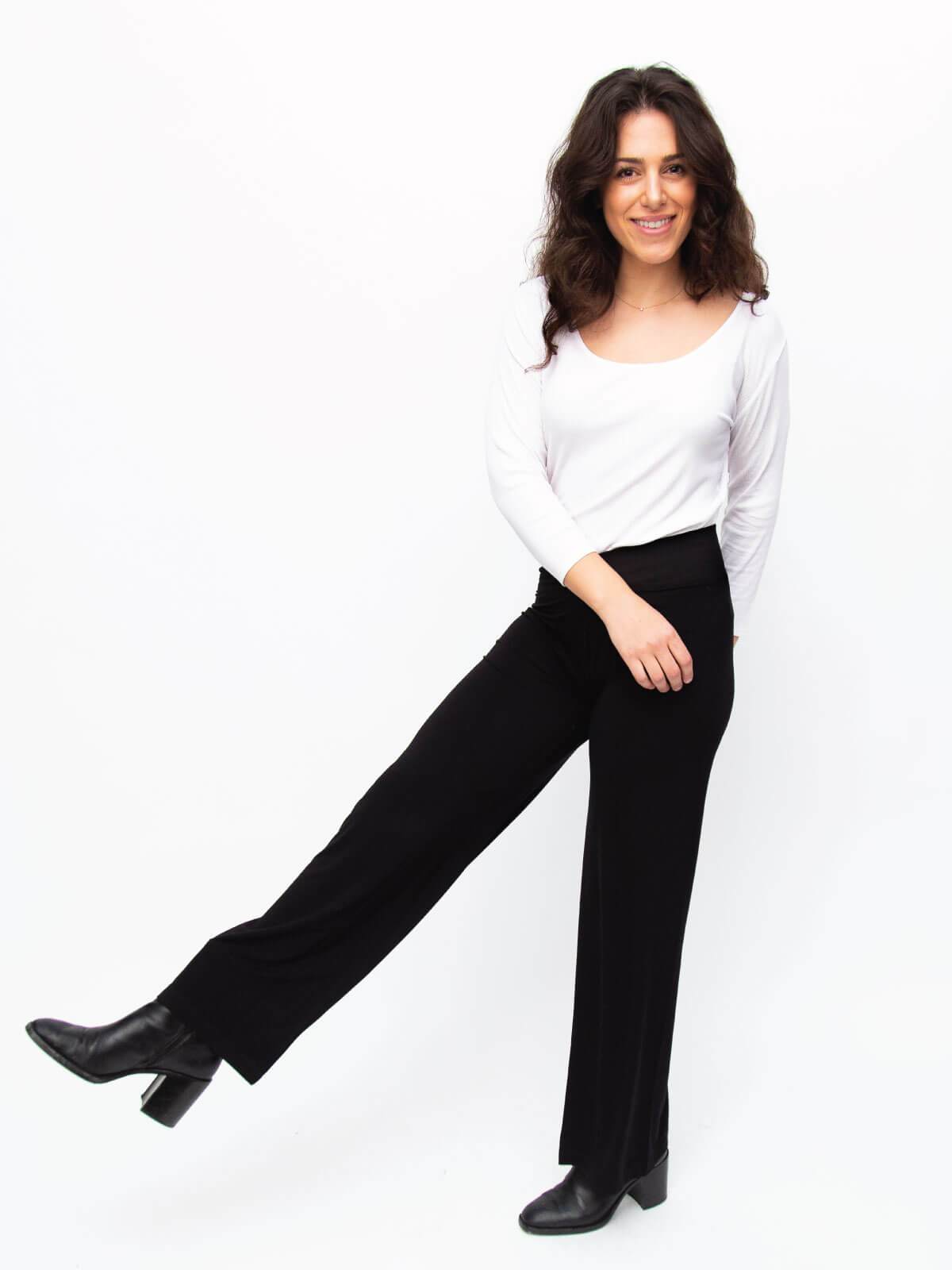 No Restrictions
Made from drapey, bamboo fabric, our luxuriously soft and comfy ALLways Wide Leg Pants may feel like you're wearing your PJs but the look is 100% polished and ready to go...or snuggle up on the sofa.